I am forgoing the usual post on my weight loss (or gain, like last week) to instead share that today is my birthday!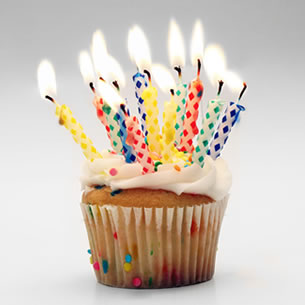 26 is such an odd number... 25 was so nice, now I will have to remember a new number and finally get it right just in time to add another.
I would have taken the day off of work, because the field trip yesterday was exhausting, but it is class picture day. And one of my students' birthdays also. So I have to arrive looking decent and then become the peanut patrol for the afternoon party. Fun times.
Anyway I am really excited for dinner, a trip to Benihana, which I plan to document with our new flip camera and post some fun videos and pictures later.