I already did a little measuring of the
upstairs floor plan
. After 'flipping' through the pages of
YHL
I realized we have a similar floor plan.
If you eliminate their addition (Den, Laundry nook, Bathroom, and Sunroom) it's pretty much the same.
They luck out with having no stairs to the basement, meaning they have a larger kitchen. I guess that means we luck out having direct access to the basement, making it usable living space.
Basement floor plan (not measured to scale, just rough estimation):
Our basement includes a laundry space, a second full bath, Family room, another guest room and a second office. I always marvel at YHL's home, but I need to remember our home works just as well. It's the perfect size for me, Adam, Grover, and any future kiddos we decide to have. What I can take from longing after their home is the fact that it looks so casual, comfortable, livable. I can think about painting, accessorizing, and re-configuring the furniture arrangement to make our house just as comfortable.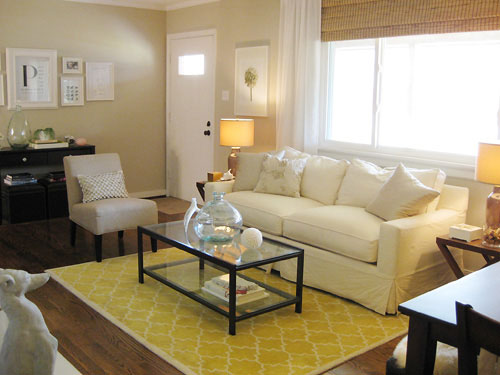 ...and am trying to figure out how to make the living/dining room more cohesive like this too: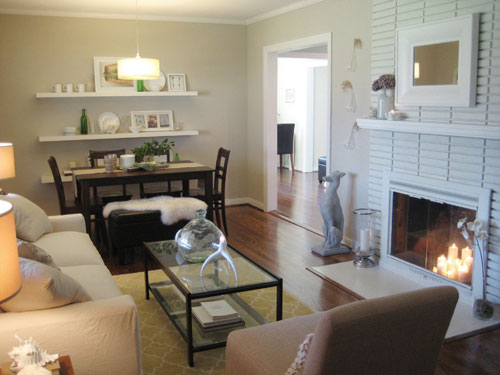 That means taking down this half wall in our entry and trying to open up the space
I just don't know when we will be up to the challenge.
Maybe over winter break?